Motor Cycle News, Blogs & Stories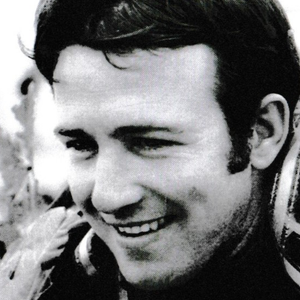 We had the pleasure of meeting Tom Dickie on our first ride out to LLangollen Motor Museum in 2021; a chance to blow away the cobwebs from the cabin fever...
Welcome to Motorbike Mad
People often ask us what we do and in essence we are storytellers. As much as we are enthusiastic about motorbikes, new, old and quirky, we include everything on two wheels even the people who ride them. To us at Motorbike Mad, the biking community isn't about metal and rubber, but more so about the colourful characters who bring it to life.
Many bikers have had their obsession for decades and can recall with passion their adventures in the smallest of detail, albeit sometimes tongue in cheek just like the fisherman boosting about the one that got away. We believe people are more import than the latest bike review as they bring emotion to the component parts of what is essentially a machine, which is just a means of transport. Dare we say "Just" because it isn't just a transport machine, its part of our life and soul, an escape to bring a smile to our faces. Non-bikers wouldn't understand.  
Motorbikes stir something deep inside us and the passion can be difficult to quantify, but it gets our hearts racing like nothing else. Once we are struck by the bug it becomes part of our DNA and almost impossible to shake. We're mad about motorbikes, are you?
If you are anything like me, you'll spend thousands of pounds on a beloved motorcycle that spends most of its time in the garage. Often it's cleaned more than it's ridden and in our opinion never used enough. An excuse to take it out, "Just to give it a run", is all we need to climb aboard and reminisce about those long rides out into the country.
We then spend hundreds of pounds on accessories and clothing to feel part of something that we can't quite describe or fully understand. Maybe we just yearn to be part of a community or to build friendships with like-minded people. Unless we use our motorcycles to commute, this has got to be one of the most expensive toys we'll ever own. We must be mad or just passionately mad about motorbikes. Rarely the reason to ride a motorbike is practical, but more so "The thrill of the ride", or "The freedom of the road." Whatever it is for you, it is a deep-seated emotion that can't be tamed.
Motorbike Mad wanted to create a place where enthusiastic people can share their passion and find engaging content. You maybe interested in the latest sports bikes or the racers at the TT yet you get just as much pleasure from chatting to interesting people about their own personal stories. We all make our own motorcycle news daily by talking to real people about real motorbikes that are a part of their lives. Often the relationship is stronger than we can make sense of, but "Man and Machine" can be a lifetime commitment.